We Are Fitted Furniture Specialists in:
Fitted Furniture
Fitted Sliding Wardrobes
Fitted Hinged Wardrobes
Fitted Loft Wardrobes
Fitted Walk In Wardrobes
Bespoke Kitchens
Fitted Office Furniture
Fitted Bedrooms
Built In Wardrobes
Sliding Doors
Sliding Room Dividers
Built In Furniture
Luxury Bespoke Fitted Furniture
Kleiderhaus Custom Made To Measure Furniture Manufacturer and installer based In Bedford UK, We cover Bedford, London, Milton Keynes, Luton, Birmingham, Cambridge and Beyond.
All our projects receives prompt and careful attention from planning, design, manufacturing, quality check, installation and aftercare.
We produce highest quality fitted bedroom furniture, kitchens, bathrooms, made measure office furniture, fitted wardrobes, sliding doors, loft fitted wardrobes, under stairs storage and much more. All our made to measure furniture designed around customer, we will provide unique design, help you tochoose style, required storage and we will work around your budget.
With KleiderHaus you have complete freedom to have furniture your way!!!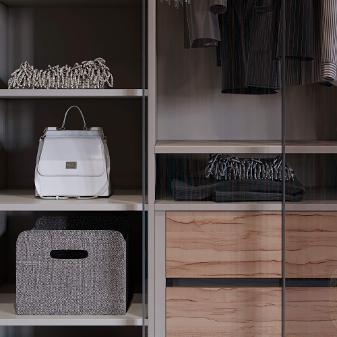 Who We Are And What We Do ?
KleiderHaus is Very successful and fast growing furniture manufacturing company based in UK, we cover London and most of UK mainland. We produce whole range of furniture, from fitted wardrobes, sliding door, kitchens, under stairs storage units, fitted wardrobes to custom made bathroom storage furniture. Any awkward spaces is not an obstacle for us.
Every order receives our careful and prompt attention, from design, manufacturing, installation and aftercare. Our professional design team will create furniture that brings out the best in your own unique style. You'll be amazed at how affordable our furniture can be, too.
At KleiderHaus we continuously listen to the ideas and desires of our customers to make sure that our furniture meet everyone expectations and needs.
Our technical engineers and designers consistently exploring latest fashion trends and new innovations to offer you furniture of tomorrow, which will stand the test of time.
We have endless choice of different materials and accessories to create unique and stylish furniture, to suit any taste and budget or style.
Our in-house production team uses only first-class materials and the production is indicative of the pride of the countless generations of craftsman who have sought to demonstrate their high standard of cabinet making, lacquering and painting. We have perfect solution for every space, from standard bedroom to awkward loft converted room with sloping ceiling.
Whether Small Or Big Your Project, We'll Help You get It Done.
Quickly And For Affordable Price !!!
Unit 75-77 Murdock Road, Manton Industrial Estate, Bedford, MK41 7PL | 0207 0961860