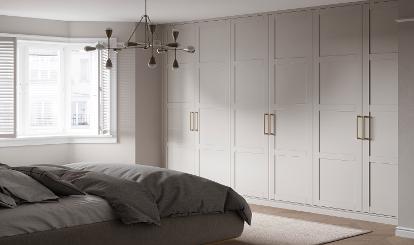 We are fitted furniture specialists in Bedford:
Fitted Wardrobes Bedford
Bedroom Furniture Bedford
Sliding Wardrobes Bedford
Hinged Wardrobes Bedford
High Gloss Wardrobes Bedford
Bespoke Wardrobes Bedford
Built In Wardrobes Bedford
Walk in Wardrobes Bedford
Loft Furniture Bedford
Bespoke Kitchens Bedford
Fitted Bedrooms Bedford
Understairs Furniture Bedford
Loft Furniture Bedford
Sliding Doors Bedford
Bespoke Built In Furniture Bedford
KleiderHaus Custom Made Furniture Manufacturer Based In Bedford, we cover the whole of Bedfordshire & surrounding areas. We specialise in awkward space furniture and made to measure fitted furniture. All our projects receive prompt and careful attention from planning, manufacturing, quality check, installation and aftercare.
We produce the highest quality fitted bedroom furniture, kitchens, bathrooms, made measure office furniture, fitted wardrobes, fitted sliding wardrobes, bespoke sliding doors, loft fitted wardrobes, under stairs storage and much more. All our made to measure furniture designed around customer we will provide unique design, help you choose the style, required storage and we will work around your budget.
With KleiderHaus you have complete freedom to have furniture your way!!!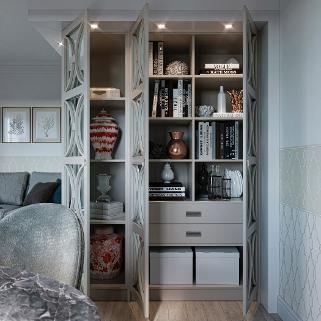 Fitted Furniture Gallery
Built-In Furniture Bedford
Who We Are And What We Do?
Welcome to Kleiderhaus! We are a Bedford-based bespoke fitted furniture designer, manufacturer, and installer serving Bedford, Bedfordshire, and the surrounding areas. Our expertise lies in creating stunning and functional spaces with our range of fitted wardrobes and built-in wardrobes.
As a Bedfordshire-based company, Kleiderhaus takes pride in delivering bespoke solutions tailored to our clients' needs. We understand that every home is unique, and our team of experts works closely with you to design and manufacture fitted wardrobes that perfectly suit your space and style.
With our meticulous craftsmanship and attention to detail, we transform your vision into reality. Our skilled craftsmen use the finest materials and employ advanced manufacturing techniques to create high-quality fitted wardrobes that not only maximize your storage space but also enhance the aesthetics of your home.
When you choose Kleiderhaus, you benefit from our comprehensive service, from the initial design consultation to the final installation. We oversee every step of the process, ensuring seamless coordination and superior results. Our team is committed to delivering exceptional customer service, ensuring your satisfaction with our products and services.
Our range of fitted wardrobes in Bedford is designed to meet your specific requirements. We offer a wide variety of styles, finishes, and accessories to choose from, allowing you to customize your wardrobe to suit your personal taste. From integrated lighting and shoe racks to bespoke storage solutions, we have the expertise to create the perfect wardrobe for you.
Experience the difference of bespoke fitted wardrobes that are meticulously crafted to fit your space, style, and budget. Choose Kleiderhaus for your fitted wardrobe needs in Bedford and let us transform your home with our exceptional craftsmanship and attention to detail. Contact us today for a free consultation and discover the endless possibilities for your dream fitted wardrobes.
Whether Small Or Big Your Project, We'll Help You get It Done.
Quickly And For Affordable Price !!!
Unit 75-77 Murdock Road, Manton Industrial Estate, Bedford, MK41 7PL | 0207 0961860