KleiderHaus - UK based

bespoke sliding door

manufacturer
All our sliding doors is made to measure, so you have complete freedom to create sliding doors your way. You can mix and match different materials:
Glass - Over 40 Colour
Leathers
Natural Wood
Wood Veneer
Melamine
Beveled Mirror
Mirror - 5 Colour
Printed Glass - Any Print
Sprayed High Gloss
Acrylic High Gloss
Matt Acrylic
3D Foil
*** You can mix and match over 1000 different colours and finishes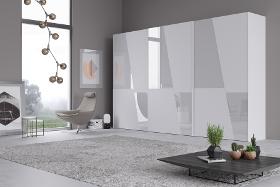 We proud to introduce NEW and INNOVATIVE aluminium frame Sliding Door collection "MODERN" for Fitted Wardrobes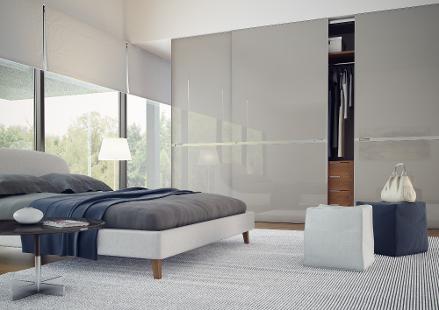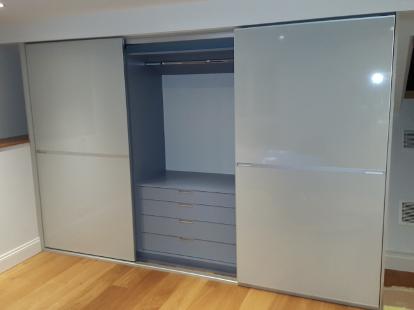 The MODERN aluminium system is a modern and luxurious sliding and hinged door system of exceptional design. This system creates the possibility for particularly stylish wardrobes. Having taken the fashion for particular shapes and colours into consideration, we have designed a new system with two handle forms with especially fine lines, 5 and 10 millimeter . The elements of the MODERN system encourage the discovery of refreshing and contemporary solutions for wardrobe design. The particularly narrow connecting profile allows the modernity and lightness of the wardrobe to be emphasised. Meanwhile, the mortise handle fixed into the wide connection gives the wardrobe unconventional beauty and makes it easy to use.

Flexibility, innovation and the highest quality are the key principles behind our approach to business.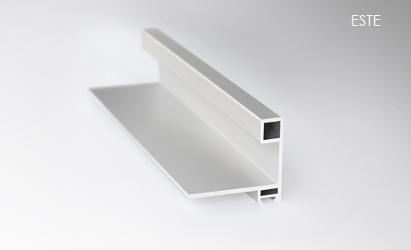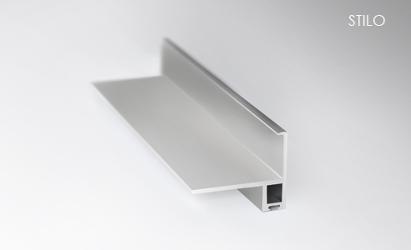 Standard System For Sliding Doors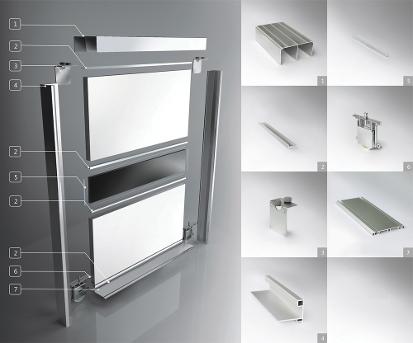 Hide System For Sliding Doors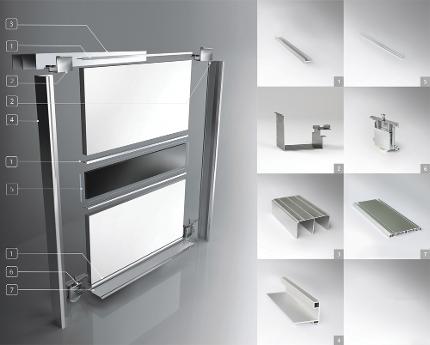 Sliding doors is an ideal and stylish solution for most spaces, especially if you have little or not enough space for standard hinged doors to open, For example you have bedside cabinet, bed or chest of drawers in front of the doors that would stop traditional hinged doors from opening fully.
Sliding doors will solve this issue in style.
All our sliding doors is completely bespoke and made to measure to meet everyone expectation and needs, we can supply and fit our doors to customers with any budget, we have over 1000 finishes to choose from, so it will definitely meet every clients style and budget needs.
we supply budget mirror, glass and wood grain doors to leather and high gloss luxury doors, so all of our clients have complete freedom to create unique, stylish and their budget meeting sliding doors.
Let Us Design Your Dream Sliding Doors - Contact Us Now
We Now Produce Five Types Of Sliding Doors :
KleiderHaus Modern Sling System *NEW*
KleiderHaus Standard Sliding System
KleiderHaus Floating Sliding System
KleiderHaus Flush Sliding System
KleiderHaus Hang Sliding System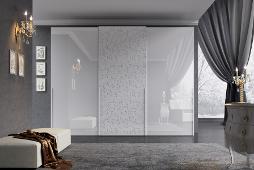 Sliding doors can be used as room dividers as well as wardrobe and any other storage or display unit door, sliding doors also can be used under sloping ceiling or most other awkward spaces! For more information and advice about all our products please call us on 0207 0961860 or email to info@kleiderhaus.co.uk.
We Also Have Four Options To Choose For frame Of Your Sliding Doors :
Aluminium Frame
Natural Wood Veneer Frame
Hardwood Frame
Or You Can Choose Frameless Option !!!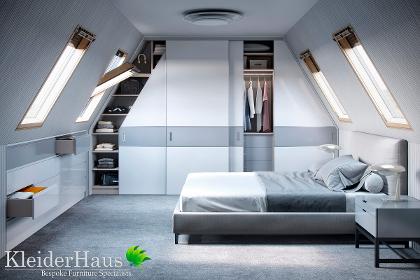 Sloping Ceiling Sliding Doors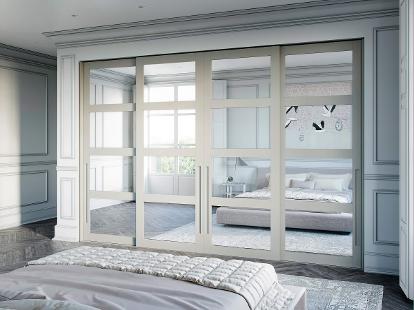 Natural Wood Veneer or Hardwood Frame Doors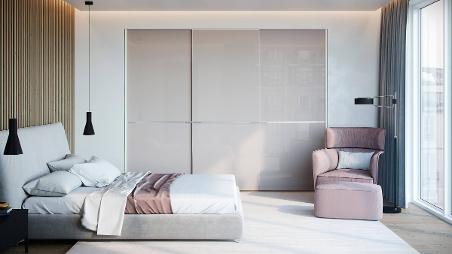 Aluminium Frame Sliding Doors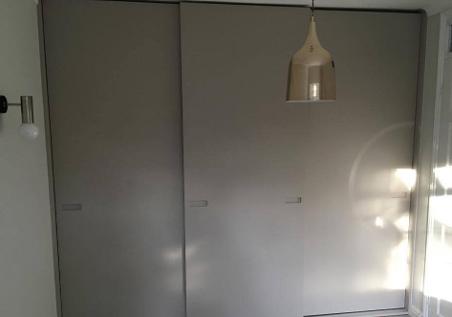 Whether Small Or Big Your Project, We'll Help You get It Done.
Quickly And For Affordable Price !!!
Unit 75-77 Murdock Road, Manton Industrial Estate, Bedford, MK41 7PL | 0207 0961860