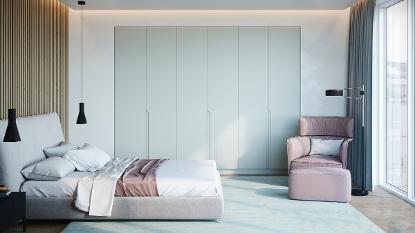 Kleiderhaus Fitted Wardrobes
We understand that most of the people want to decorate their home in the best way possible. For this reason, Kleiderhaus Fitted Wardrobes have always striven to provide the best fitted furniture for your living space that can easily meet your budget.
Our team of experts has been working to design, manufacture and install unique fitted wardrobes for people all over East Anglia and beyond. Our built-in wardrobes are built to meet the specific needs of our customers.
We start by creating a basic concept for our bespokewardrobes, draw out the designs, and provide installation service as well. our staff of professionals is highly experienced when it comes to designing and creating a variety of wardrobes, including Built in Wardrobes, Walk in Wardrobes, Sliding Wardrobes, Sliding Doors, and many more.
When you will look at the finishing of the products manufactured by Kleiderhaus Fitted Wardrobes, they may give the impression that they must be very Expensive. However, they are not. No doubt, choose the finest materials from the market to manufacture our furniture like Sliding wardrobes and hinged wardrobes, but we design them in a way to make less expensive for you. Our specialists put up significant amount of effort behind every design they come up with. from the contemporary Walk in Wardrobe, Fitted Sliding Wardrobes, or custom make furniture for your beautiful Kitchen, we leave no stone unturned to make you feel satisfied with the overall project.
All our Fitted Wardrobes, Fitted Sliding Door Wardrobes, Fitted Sliding Wardrobes, Fitted Cupboards and all Made to Measure Fitted Furniture comes in exceptionally great designs that suits your homes.
What Are The Benefits Of Fitted Wardrobes?
Maximise your available space - Fitted Wardrobes are, as name suggests, made to precisely fit the dimensions of your room. Not only does this mean there are no awkward spaces in between pieces of furniture, but it also allows you to make the most of every scrap of available space in your bedroom.
Low maintenance - Not only will Fitted Wardrobes make your room look great, but they are also incredibly easy to maintain. Unlike free standing wardrobes, Fitted Bedroom Wardrobes will be installed from the floor or the ceiling, meaning dust will never gather on the top.
Increase your storage options - Fitted Wardrobes offer exceptional storage spaces because they make the most of the dimensions of your room and are tailored to your individual needs.
Bespoke to your requirements - What enables Fitted Wardrobes to offer all the benefits mentioned above is that they are created to your bespoke specifications and adapted to your requirements. This makes the finished results completely individual and highly practical, as well as making sure the Wardrobes accurately reflects every single one of your needs.
In addition, there are wide range of designs and styles available, that enable clients to know the greatness on choosing Fitted Made to Measure Wardrobes.
All you need do is click BOOK FREE DESIGN VISIT button and fill design visit form that dream Fitted Wardrobes you've been scouting for!
Whether Small Or Big Your Project, We'll Help You Get It Done.
Quickly And For Affordable Price!!!
Unit 75-77 Murdock Road, Manton Industrial Estate, Bedford, MK41 7PL | 0207 0961860